BS5852 Flame-Retardant PU Coating Fabric for Baby Textile: Safeguarding the Smallest

2023-10-24
Safety and comfort are non-negotiable factors when it comes to baby products. This is especially true for textiles used in baby clothing and accessories, where the choice of material plays a vital role in ensuring a child's well-being. In this exploration, we venture into the world of BS5852 Flame-Retardant PU Coating Fabric for Baby Textile, examining its significance and why it's the preferred choice for parents and caregivers who place a premium on safety and quality.
Deciphering the BS5852 Standard
The BS5852 standard is designed to guarantee that textiles utilized in baby products, particularly baby sleepwear, are flame-resistant. This rigorous standard outlines tests for flame resistance, ensuring that products meeting these criteria provide an additional layer of safety and security, offering parents peace of mind.
The Role of PU Coating in Baby Textiles
Understanding PU Coating
Polyurethane (PU) coating is the linchpin that imparts flame-resistant properties to fabrics used in baby textiles. Acting as a protective shield, it enhances the fabric's ability to resist igniting and slows down the spread of flames. This property provides invaluable seconds for action in the event of an unexpected mishap.
Key Specifications
- Fabric Content: 600D
- Nominal Width (Inches): 58"
- Nominal Fabric Weight g/sm: 200GSM
- Coating Type: PU/PVC
- Color: Fully Customizable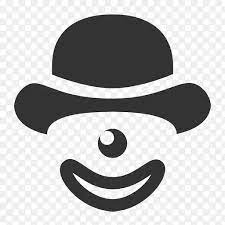 Why Opt for BS5852 Flame-Retardant PU Coating Fabric for Baby Textile?
Elevated Safety
The primary and most compelling reason for parents to choose BS5852-compliant fabrics is safety. Baby textiles crafted from this fabric offer an additional layer of protection, significantly reducing the risk of catching fire and slowing the spread of flames, ensuring there's ample time to respond in case of an accidental fire.
Resilience and Dependability
This fabric boasts impressive resilience and dependability, critical attributes for baby textiles that undergo frequent washes and daily use. Its flame-retardant properties remain intact even after multiple wash cycles, assuring parents of consistent safety.
Comfort and Convenience
Our BS5852 Flame-Retardant PU Coating Fabric doesn't compromise on comfort. Babies swaddled in products created from this fabric experience a cozy, breathable, and easily maintainable textile. It ensures that your little one enjoys not just a safe environment but a comfortable one too.
Versatility in Baby Products
Safe Sleepwear
Baby sleepwear and crib bedding crafted from this fabric adhere to BS5852 standards, making them ideal for a secure and peaceful night's sleep. Parents can rest easy knowing their baby is cocooned in a protective environment.
Stylish Baby Apparel
Who says safety can't be stylish? Our PU coating fabric allows for the creation of fashionable baby clothing that is also flame-resistant. From charming onesies to adorable pajama sets, your baby can be both safe and stylish.
Functional Accessories
Baby textiles encompass more than clothing. Accessories such as diaper bags and crib liners fashioned from our fabric provide the perfect fusion of style and safety.
Endless Customization Options
Our BS5852 Flame-Retardant PU Coating Fabric for Baby Textile offers customization in a vast array of colors. You have the freedom to choose the hues that best match your baby's nursery décor or your personal style.
In Conclusion
When it comes to selecting textiles for baby products, the priority is always safety. BS5852 Flame-Retardant PU Coating Fabric not only provides an additional layer of security but also guarantees durability and style. It lets parents create a safe, comfortable, and stylish environment for their little ones. The paramount goal of safety should never force you to compromise on style—choose BS5852 Flame-Retardant PU Coating Fabric for Baby Textile to ensure the well-being of your most precious treasures.